// About Service
App Integration Services Necessary For Your Business Growth?
Looking for a solution to create synchronization between your business processes, all you need is the application integration services. If the existing system you are using isn't able to fulfill your new business requirements, then your business needs app integration services to streamline the business operations running on disparate system software.
App integration becomes quintessential to set the pace for your current applications to share data and information across your ecosystem and making it ready to accommodate future technologies too.
Grab a chance to make an appointment with us to get the best immediate application integration services!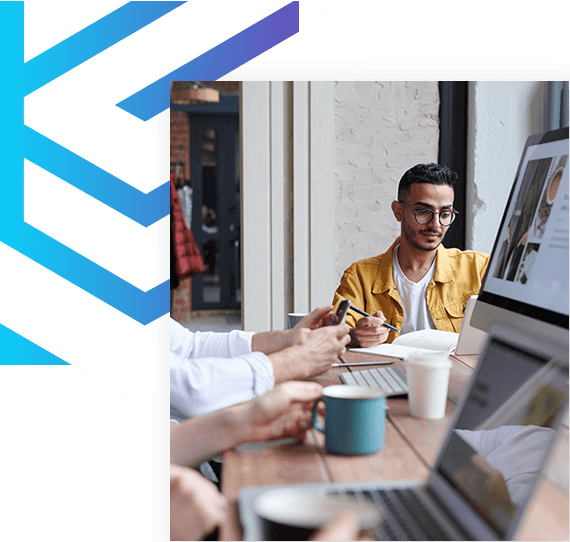 // about service
VNA IT SERVICES - The Future Of Technology
VNA IT Services offers you the scalable, secure, efficient solutions for your Application Integration needs. We provide you 100% accurate solutions according to your business specifications.
Our services could help you with your business growth.
01
Integration Consulting
03
Integration Architecture and Roadmap
05
Business Process management
04
Integration Application's Maintenance
08
Application Optimization
10
Product Evaluation & Analysis
// technology index
BENEFITS TO YOUR BUSINESS
It helps in minimizing the architecture complexities of systems.
Improves enterprise performance.
It helps in optimizing the data efficiently.
Reduced operational costs and high profits.
It helps in facilitating faster time-to-market.
Improves and streamlines your business processes.
// our service
Why Choose VNA IT Services?
App Integration, the best way to improve enterprise agility.
VNA IT will help you fulfill your objective by implementing the unique strategies that will prove to be worth for your business.
At VNA IT Services, we have a team of technology consultants who firstly thoroughly go through your existing system and your current requirements. After the proper study of the existing system, they implement the suitable integration services that best fit your business needs.
We have expertise in integrating applications running on Windows, Cloud, Mobile.
We offer the best integration solutions and also provide you with advanced technologies for ERP integration.
VNA IT's application integration solutions are capable enough to automate your business operations and also add capabilities to your existing system.
Our advanced tools help you make the best decisions for your business and help in your unprecedented growth.
VNA IT Services has expertise in solving challenges like high response time, data quality issues, security risks.
TECHNOLOGY
We have gained expertise in several mobile application technologies like Swift, Cocoa, Objective-C, which provides us a helping hand in developing secure and robust mobile apps.
CLIENTS
From well-established businesses to the startups, we have extended our services to countless organzations across the globe to cut down the costs, increase effectiveness, and also help in the smooth functioning of day to day operations across the company.
EXPERIENCE
We are known for developing high-quality mobile applications for decades for several organizations across the globe. One after the other, qualitative work and our skills have helped us create a milestone as a mobile development company.
SERVICES
At VNA IT Services, we advance organizations with robust mobile applications for android and iOS. Regardless of any platform, we build highly streamlined and economically worth mobile applications.
// our service
WHY NET TECHNOLOGY?
A wide range of applications designed using Net Technology since it provides a controlled environment for the software. Be it, big business, or just a startup, the Net framework is capable of delivering high value to your business with the highly quickest marketing time. It's a perfect tool to develop business applications within the shortest period. VNA IT Services, as a NET Technology company, has a team of developers; who have expertise in working in more than 20 languages in the NET framework.
A few of them are VB.NET, C#.NET, C++.NET, etc. As a NET Technology Company, we are capable of building fast, robust, secure, scalable applications using ASP.NET framework.