// About Service
WHAT IS NET TECHNOLOGY?
Net Technology, pronounced as dot Net, is developed by Microsoft for Windows, used to build the apps to keep the customers and workflow occupied. Desktop, enterprise-level web applications, and web services developed using Net Technology & Net Framework.
The Common Language Runtime (CLR) and Class Library are the components that make it worth developing various applications.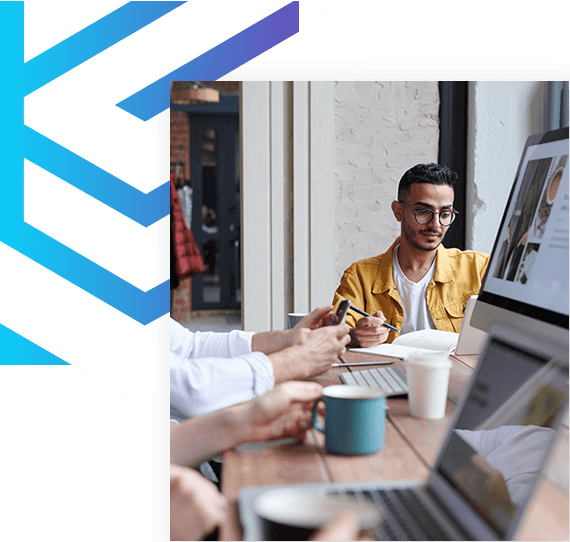 // about service
VNA IT SERVICES - An Unlimited Company
With time .NET Core has gained importance. Our developers have mastered skills in working in .NET Core framework and develop the highly robust applications using this framework.
As a Net Technology Company, VNA IT Services has a team of versatile developers capable of working on both the front and the back-ends using HTML, CSS, JavaScript.
// technology index
PERKS OF NET TECHNOLOGY
Fastest development of custom applications for business
The reusability of codes is possible due to its object-oriented features.
Applications developed are highly robust and secure.
Supports more than 60 programming languages
Exception handling and memory management are significant features.
It provides an interface efficiently for windows.
Highly scalable apps, designed.
The perfect platform to develop feature-rich applications.
// our service
Why Should You Choose Us?
At VNA IT Services, the team of Net technology is well educated and trained in NET Technology, which makes them comfortable in developing innovative and highly responsive applications. Not just one, there are countless reasons for you to choose us.
Fast Delivery
Cost-effectiveness
100% Transparency 
TECHNOLOGY
We have gained expertise in several mobile application technologies like Swift, Cocoa, Objective-C, which provides us a helping hand in developing secure and robust mobile apps.
CLIENTS
From well-established businesses to the startups, we have extended our services to countless organzations across the globe to cut down the costs, increase effectiveness, and also help in the smooth functioning of day to day operations across the company.
EXPERIENCE
We are known for developing high-quality mobile applications for decades for several organizations across the globe. One after the other, qualitative work and our skills have helped us create a milestone as a mobile development company.
SERVICES
At VNA IT Services, we advance organizations with robust mobile applications for android and iOS. Regardless of any platform, we build highly streamlined and economically worth mobile applications.
// our service
WHY NET TECHNOLOGY?
A wide range of applications designed using Net Technology since it provides a controlled environment for the software. Be it, big business, or just a startup, the Net framework is capable of delivering high value to your business with the highly quickest marketing time. It's a perfect tool to develop business applications within the shortest period. VNA IT Services, as a NET Technology company, has a team of developers; who have expertise in working in more than 20 languages in the NET framework.
A few of them are VB.NET, C#.NET, C++.NET, etc. As a NET Technology Company, we are capable of building fast, robust, secure, scalable applications using ASP.NET framework.