// About Service
Web Application Development Perception
We have provided countless enterprise firms all over the globe with web and mobile development technologies, which would help them resolve all the complex business challenges. You may even refer to our case studies to know how we have authorized different organizations with highly result oriented apps.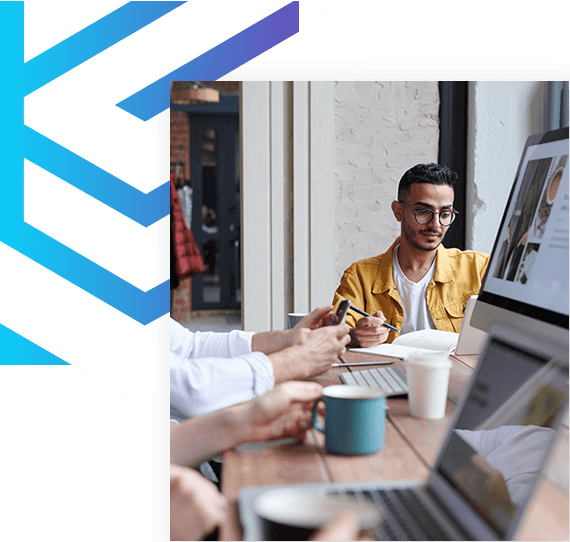 // about service
VNA IT SERVICES - An Unlimited Company
The development team at VNA IT Services is always ready to interact, understand the client's prerequisites and improvise highly robust web development applications under it & helps businesses achieve their goals ion a better way.
03
Full Stack Development
07
E-commerce Website Design
04
Responsive Website Design
06
Customized Website Design
08
Mobile Apps Development
10
Web Applications Development
// technology index
Amedments In Web Application Development
The dependency of businesses' on the software has changed remarkably since the past years. As people believe in the concept of time is money and productivity, so they need the tools that can rectify the day to day challenges in business and prosper productivity. In the past years, companies highly trusted on Saas model, but it's not the case anymore. Saas lost its value due to its high cost and limitations imposed. Due to the rapid increase in workflow, custom software that accomplishes the needs of the businesses without imposing any constraints is highly in demand in the market.
Custom web application has gained importance in the past years since it overcomes the limitations applied to the standard Saas mechanisms by producing highly efficient, accessible, completely secure tools that are sufficient enough to rectify the day to day business challenges.
// our service
Development Process We Follow
TECHNOLOGY
We develop flexible web applications for our clients utilizing comprehensive web technologies, to conquer the highly compact business plans.
CLIENTS
Our substantial web expertise gets hold from the disparate client base we have across various companies that help us develop robust and scalable apps.
EXPERIENCE
We have gained high expertise in web application development after the hard work of the countless years, along with technical consultants to serve highly established businesses' across the world.
SERVICES
At VNA IT Services, we integrate technology and consultancy together to develop contemporary web applications that would definitely provide highly secure, reliable, scalable, and smoothly functioning apps to the users.
// our service
Custom Web Application Development
Our custom web applications seek organizations to meet the highest operational efficiency and independence in their work. We have expertise in working the new technologies, which include PgSQL, Python, AngularJS, ReactJS. Since we proceed through the multi-levels of testing, our web applications are highly efficient. We develop highly functional and trusted web applications since day one of implementation.
We highly work under the agile development process, so we are capable of timely delivery of the services. Our priority is the client's satisfaction.