// About Service
ECommerce Development Services
Today, the eCommerce market is growing infinitely. The yearly growth for the eCommerce industry is approximately 23% according to BigCommerce. eMarketer forecasted that global eCommerce sales are expected to cross $4 trillion in 2020 and these are just the statistics for the retail sector.
If one wants to sell its products or services on the internet it is important to consider numerous factors like platform selection, website development, application development, design, scalability, sustainability, competitors, etc which is all a part of eCommerce development.
Various eCommerce websites are varying according to the service or product they sell. Major classifications include stores that sell physical goods, service-based e-tailers, and digital products.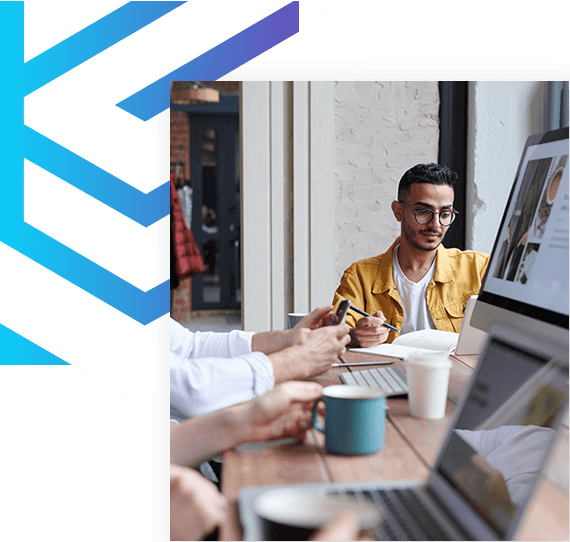 // about service
VNA IT SERVICES - An Unlimited Company
Our considerable, risk-free development techniques to application development help us to build and provide you with the absolute efficiency, reliable applications as per your contemporary objectives and the business goals.
We offer you secure web and mobile applications that help you meet your objectives.
// technology index
Why Choose Us?
Our team consists of the analysts who are there to know your requirements and make the proper analysis of the information to make the software development process go well smoothly.
We provide you with a wide range of absolute functional, reliable, efficient, portable software development services for your PCs, laptops, mobiles, or tablets.
Here we don't just develop the applications but also test the software to fulfill the client's needs. Our testing process includes integration testing, regression/re-testing, performance testing, user acceptance testing, stress testing, and black/white testing too.
Our developers not only have the expertise in developing the new applications but also in developing upgrades for the existing applications too.
// our service
Development Process We Follow
TECHNOLOGY
We have gained expertise in several mobile application technologies like Swift, Cocoa, Objective-C, which provides us a helping hand in developing secure and robust mobile apps.
CLIENTS
From well-established businesses to the startups, we have extended our services to countless organzations across the globe to cut down the costs, increase effectiveness, and also help in the smooth functioning of day to day operations across the company.
EXPERIENCE
We are known for developing high-quality mobile applications for decades for several organizations across the globe. One after the other, qualitative work and our skills have helped us create a milestone as a mobile development company.
SERVICES
At VNA IT Services, we advance organizations with robust mobile applications for android and iOS. Regardless of any platform, we build highly streamlined and economically worth mobile applications.
// our service
Custom ECommerce Development
We not only assist businesses in creating e-commerce solutions that give them a solid foundation but also ensure that they run seamlessly through their evolution.
For the past two decades, we've been helping eCommerce and m-Commerce businesses in increasing their client reach and developing their income through the ideal blend of omnichannel presence. Our know-your-client apparatuses and client-driven solutions redefine digital commerce.
Being a leading custom eCommerce development company, we help B2B and B2C customers drive their clients' fulfillment, grow their traffic, and increase leads.