// About Service
APPLICATIONS BOON TO BUSINESSES
With the globalization of markets, mobile has become a viable tool of interaction for business flourishment. In today's era, smartphones and tablets are creating new golden opportunities for communication between businessman and clients and end-users too, which is witnessing a good increase in returns.
Mobile applications are the helping hand in digital marketing. As a recognized, reputable, and respected mobile application development firm VNA IT Services provides you with a lenient, liberal, comfortable experience across different devices from several factors, simple UI, less time-consuming training, cost-effective, and the complete access to the real-time information. The mobile application is a boon connecting clients and service providers via androids.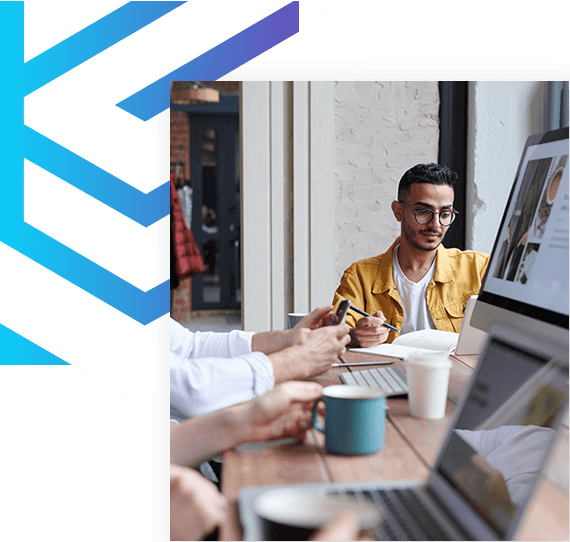 // about service
VNA IT SERVICES - An Unlimited Company
If you are looking for highly scalable, secure, reliable, efficient mobile applications than YES, you are in the right place. You may Reach out to us to make your work done. Share your Pre-requisites with us; at VNA IT Services.
We have a highly experienced business development team who have mastered the technical skills and have hand-on experience in developing mobile applications across all platforms.
01
Android App Development
03
Cross-Platform App Development
05
Hybrid App Development
07
Cloud Application Development
04
Full Stack Mobile Development Services
06
Native App Development
08
Enterprise Application Development
10
Xamarian App Development
// technology index
MOBILE APPLICATION TACTICS
For your businesses, it's more than a mobile app, delivering qualitative solutions. The solutions we provide surely guarantee an unprecedented growth of your business if you combine the technological advancements and the business tactics. These mobile applications are of exceptional advantage to markets and customers.
It's time to make complete utilization of mobile apps for great result-oriented achievements.
TECHNOLOGY
We have gained expertise in several mobile application technologies like Swift, Cocoa, Objective-C, which provides us a helping hand in developing secure and robust mobile apps.
CLIENTS
From well-established businesses to the startups, we have extended our services to countless organzations across the globe to cut down the costs, increase effectiveness, and also help in the smooth functioning of day to day operations across the company.
EXPERIENCE
We are known for developing high-quality mobile applications for decades for several organizations across the globe. One after the other, qualitative work and our skills have helped us create a milestone as a mobile development company.
SERVICES
At VNA IT Services, we advance organizations with robust mobile applications for android and iOS. Regardless of any platform, we build highly streamlined and economically worth mobile applications.
// our service
Way To Nourish Your Internal Support System
At VNA IT Services, we help you boost up your internal support system; we help companies save their time and workforce from doing hard work for hours by creating the time saving, efficient and reusable techniques to help them achieve their goals.
Earlier, a few well-renowned companies used spreadsheets, emails, and the follow-up calls all together to invite and provide offer letters to their applicants. We then created the online application systems for them to perform the same task efficiently & instantly.