// About Service
UX/UI DESIGN NECESSARY FOR YOUR BUSINESS GROWTH?
Looking to make your product the brand, VNA IT Services is there to help you, make it happen.
The product becomes a brand only when users have a great experience using the product. So, it's the user experience that helps in the brand building among the customers. Using great UX/UI Design ensures that your customer won't find any issues on your site. It would save both money and time, which you would have spent in developing the updates. With great UX/UI Design, you would provide your customer with engaging content and easy navigation, which helps in gaining customer satisfaction.
UX/UI Design of your website provides consistency to your website design with an elegant user interface and a great user experience.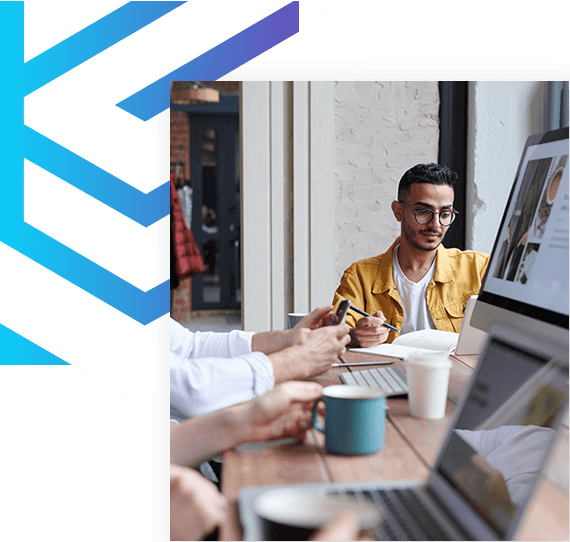 // about service
VNA IT SERVICES - Designing The Innovation
VNA IT Services offers you the best, unique & creative design solutions. It would help to increase the traffic on your website. Our solutions will help you to improve your customer's experience on your website, which would help to boost your target audience. It would even improve user interaction.
05
Online Branding Services
07
Interaction & Experience Design
09
Cross-Platform Design Services
08
Responsive Mobile App Design Services
10
Motion Graphics & Media Design
// technology index
Why Choose Us?
VNA IT Services is always available for a free consultation.
We have a team of experienced and passionate engineers for UX/UI Design.
We have a very easy contracting process.
Our team uses the latest technologies and tools like Adobe Photoshop, Corel Draw, Adobe Flash, etc for UX/UI Design.
Our Expert's support is available in every phase of the project to fix the issues.
We provide you with exceptional maintenance services 24*7.
Adopting cost-effective solutions, transparency, and on-time delivery are our strengths.
You may contact us at the earliest if you have any exceptional projects. We are just a call away from you.
// our service
Our Designing Process
Research and Analysis
Gathering Requirements and understanding the user's objectives.
Information Organization
Structure and organize the gathered information.
Wireframes
Blueprints prepared, and the position of information on the page defined.
Prototype
Prototype model built to check the performance. Final model, prepared after it's assurance.
UI Design
We create what the user understands.
UI Microinteractions
Features and details weaved into a single interface for users to use.
TECHNOLOGY
We have gained expertise in several mobile application technologies like Swift, Cocoa, Objective-C, which provides us a helping hand in developing secure and robust mobile apps.
CLIENTS
From well-established businesses to the startups, we have extended our services to countless organzations across the globe to cut down the costs, increase effectiveness, and also help in the smooth functioning of day to day operations across the company.
EXPERIENCE
We are known for developing high-quality mobile applications for decades for several organizations across the globe. One after the other, qualitative work and our skills have helped us create a milestone as a mobile development company.
SERVICES
At VNA IT Services, we advance organizations with robust mobile applications for android and iOS. Regardless of any platform, we build highly streamlined and economically worth mobile applications.
// our service
Industry We Serve