// About Service
CMS Development Services
A Content Management System or CMS is software that is used for creating, managing and editing a website even if you do not have any specialized technical skills or knowledge.
With CMS, you can develop and design a website without even having to write the code. In short, a CMS website is a website that is developed by using a content management system.
CMS not only helps in managing the text or images which are being displayed on the website, but they also help in tracking the user sessions, handling the search queries, collecting visitor feedback and comments, hosting forums on the website etc.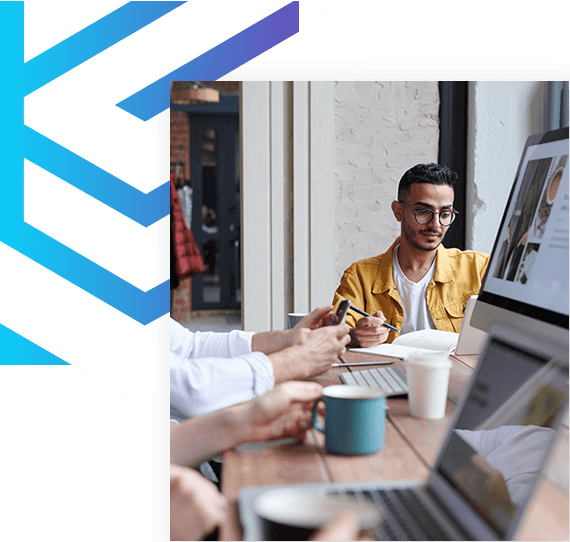 // about service
VNA IT SERVICES - An Unlimited Company
Our considerable, risk-free development techniques to application development help us to build and provide you with the absolute efficiency, reliable applications as per your contemporary objectives and the business goals.
We offer you secure web and mobile applications that help you meet your objectives.
// technology index
Why Choose Us?
Our team consists of the analysts who are there to know your requirements and make the proper analysis of the information to make the software development process go well smoothly.
We provide you with a wide range of absolute functional, reliable, efficient, portable software development services for your PCs, laptops, mobiles, or tablets.
Here we don't just develop the applications but also test the software to fulfill the client's needs. Our testing process includes integration testing, regression/re-testing, performance testing, user acceptance testing, stress testing, and black/white testing too.
Our developers not only have the expertise in developing the new applications but also in developing upgrades for the existing applications too.
// our service
Development Process We Follow
WordPress is the most popular content management system example, it has the largest market share amongst its competitors. It is used by over 42% of websites.
Some big names like The New York Times or BBC America or Forbes are WordPress CMS websites.
One of the most preferred and user-friendly ecommerce platform, Magento is a name that has carved a niche for itself by offering superlative benefits for online merchants with high functionalities, more control over the look and a highly versatile and flexible shopping cart system. It is an open source technology that offers highly powerful marketing, SEO and catalog-management tools.
VNA IT Services is a leading Magento Development Company where you can find Magento skills at an expert level. We strive to provide robust storefront models to our clients by working with various Magento versions like Magento 1.9, Magento 2.0.
With Umbraco CMS, you finally have the freedom to express your true self digitally.
Your Umbraco Cloud website will be up and running in just a few minutes and go live with new improvements with a single click. Because of automatic updates, your website always has the latest bug and security fixes without you lifting a finger.
It's not just hours you get back – it's comfort, reassurance, and predictability when you need it the most.
TECHNOLOGY
We have gained expertise in several mobile application technologies like Swift, Cocoa, Objective-C, which provides us a helping hand in developing secure and robust mobile apps.
CLIENTS
From well-established businesses to the startups, we have extended our services to countless organzations across the globe to cut down the costs, increase effectiveness, and also help in the smooth functioning of day to day operations across the company.
EXPERIENCE
We are known for developing high-quality mobile applications for decades for several organizations across the globe. One after the other, qualitative work and our skills have helped us create a milestone as a mobile development company.
SERVICES
At VNA IT Services, we advance organizations with robust mobile applications for android and iOS. Regardless of any platform, we build highly streamlined and economically worth mobile applications.
// our service
Custom CMS Development
Custom CMS Solutions are SEO-friendly and success-driven, designed to integrate with existing content management system to enhance and elevate your website, application, social media network, e-commerce store, or blog.
Adding custom features, integrating plugins, and implementing add-ons to your new and improved website allows you to turn your vision into a feature-rich, custom-tailored software reality. Chetu takes your existing content management system (CMS) and elevates it to new heights.