// About Service
Software Development Services
Concerning its multi-functional capability in the software development of applications, VNA IT services have acquired the potential to develop and execute variable applications at phases that comfortably integrate your contemporary objectives. Whether you are requesting the rapid establishment of the complex business applications or desire the helping hand.
As a reliable software development firm we render comprehensive software lifecycle coverage, which helps you in every possible way.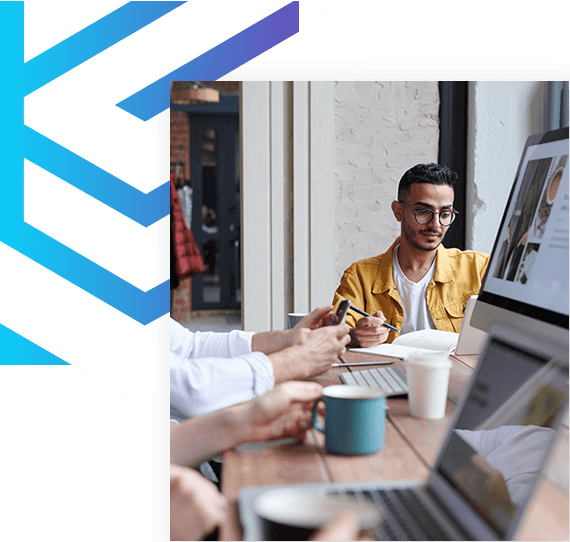 // about service
VNA IT SERVICES - An Unlimited Company
Our considerable, risk-free development techniques to application development help us to build and provide you with the absolute efficiency, reliable applications as per your contemporary objectives and the business goals.
We offer you secure web and mobile applications that help you meet your objectives.
// technology index
Why Choose Us?
Our team consists of the analysts who are there to know your requirements and make the proper analysis of the information to make the software development process go well smoothly.
We provide you with a wide range of absolute functional, reliable, efficient, portable software development services for your PCs, laptops, mobiles, or tablets.
Here we don't just develop the applications but also test the software to fulfill the client's needs. Our testing process includes integration testing, regression/re-testing, performance testing, user acceptance testing, stress testing, and black/white testing too.
Our developers not only have the expertise in developing the new applications but also in developing upgrades for the existing applications too.
// our service
Development Process We Follow
TECHNOLOGY
We have gained expertise in several mobile application technologies like Swift, Cocoa, Objective-C, which provides us a helping hand in developing secure and robust mobile apps.
CLIENTS
From well-established businesses to the startups, we have extended our services to countless organzations across the globe to cut down the costs, increase effectiveness, and also help in the smooth functioning of day to day operations across the company.
EXPERIENCE
We are known for developing high-quality mobile applications for decades for several organizations across the globe. One after the other, qualitative work and our skills have helped us create a milestone as a mobile development company.
SERVICES
At VNA IT Services, we advance organizations with robust mobile applications for android and iOS. Regardless of any platform, we build highly streamlined and economically worth mobile applications.
// our service
Agile Development Process
The agile development process used for the projects which require user feedback at various phases, and the client is unable to give the complete requirement details in just the one go.
The teamwork of the companies employees helps in absolute productive results achievement with timely completion and delivery of the project. Here too, the processes are the same as the waterfall model.