// About Service
WHAT IS CROSS-PLATFORM APP?
Installing and using apps on the mobile platform are called the cross-platform applications, and the process of developing such applications is called the Cross-Platform App Development. Mobile app development is one of our strengths at VNA IT Services. We have been developing unique applications that help in the unprecedented growth of the organizations.
Our years of experience help us perform fast and cost-effective work. We are capable of working with highly-efficient solutions that save both your time and money and even increase your customer base.
We are just a call away from you, you may send us an email or may call us, we would reply to you at the earliest for further discussion.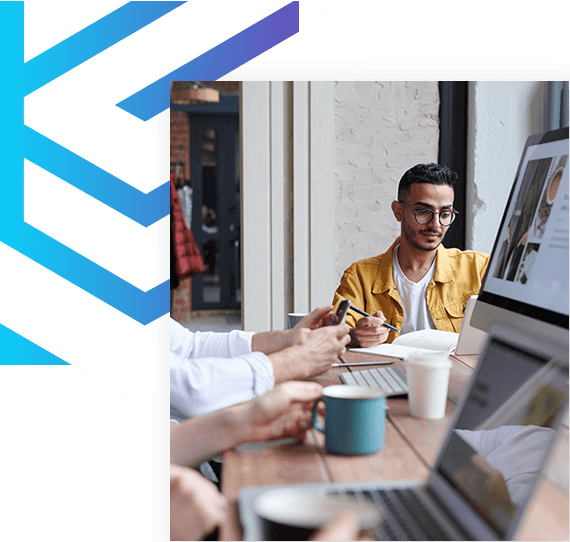 // about service
VNA IT SERVICES - The Future Of Technology
Our development team is capable of developing the web and mobile applications that work across all mobile platforms and operating systems. Our developing team has hands-on experience in this field.
So we are always ready with the best solutions for you irrespective of whether you ask for an application for smartphones, android, iOS, Blackberry OS, tablets, laptops, windows.
// technology index
WHAT DO WE OFFER?
Phone Gap Development
Our developers are capable of developing your cross-platform mobile applications as per your business needs. Once your mobile apps developed in HTML 5, JavaScript, you can easily access its fundamental features via PhoneGap.
Titanium Development
Titanium is mostly preferable by the majority for mobile app development. Apps developed through Titanium are highly extensive and interactive. Our developers have expertise in reforming your ideas into cost-effective and highly responsive applications.
Fast Delivery
At VNA IT Services, we get started with the work as soon as we receive your request and don't waste even a single second keeping you updated regarding every step. No matter how complex the project is, we are ready to work within your budget and deliver the product within the time.
// our service
Why Should You Choose Us?
Hybrid App Development
We have expertise in developing highly scalable and responsive hybrid apps.
iOS App Development
Our team of professionals has expertise in developing robust and secure applications.
Android App Development
Achieve more in less cost and time
Cross-Platform App development
Our professionals have years of experience in developing robust, secure, and scalable cross-platform applications.
TECHNOLOGY
AT VNA IT Services, we have a variable, flexible, experienced mobile development that has mastered skills in the latest cross-platform technologies, which include PhoneGap and React Native.
CLIENTS
Our team has developed countless secure, scalable, and robust mobile applications for the well-established businesses, as well as the startups helping them organize their day to day operations efficiently and help them in unprecedented growth.
EXPERIENCE
Our team at VNA IT Services has expertise in developing highly efficient, secure, robust mobile applications that can efficiently fulfill your cross-platform needs consistently without facing any challenges.
SERVICES
We understand your needs and are always ready to develop applications that function across cross platforms like android etc.
// our service
WHY NET TECHNOLOGY?
A wide range of applications designed using Net Technology since it provides a controlled environment for the software. Be it, big business, or just a startup, the Net framework is capable of delivering high value to your business with the highly quickest marketing time. It's a perfect tool to develop business applications within the shortest period. VNA IT Services, as a NET Technology company, has a team of developers; who have expertise in working in more than 20 languages in the NET framework.
A few of them are VB.NET, C#.NET, C++.NET, etc. As a NET Technology Company, we are capable of building fast, robust, secure, scalable applications using ASP.NET framework.